Bio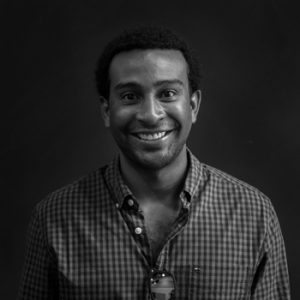 Allan is an actor from Panama City, Panama. He has a BA in Business Administration from Universidad Católica Santa Maria La Antigua, and an Advanced Diploma in Theatre Arts from Instituto Superior de Bellas Artes. In 2012, he won a scholarship by the US Government to study Theatre Arts at VCU, Virgina, USA. He also studied improv in Brazil and physical theatre in Spain. In Panama, Allan has a theatre production company where he has directed and produced theatre plays, short films and the first Improv Theatre Festival of Panama in August 2017 (@festivalfit2017). He was one of the lead actors of the national TV Series "Los Brownies", and has acted and directed in various theatre plays (text based and improvisational). His research focuses on multiculturalism on Improv Theatre and Latin American cultures and their interinfluences on theatre.
What you like to do when you aren't being a grad student
I like to make masks, travel, play guitar, watch Netflix, go to the gym, play soccer, and last but not least, drink beer.