Bio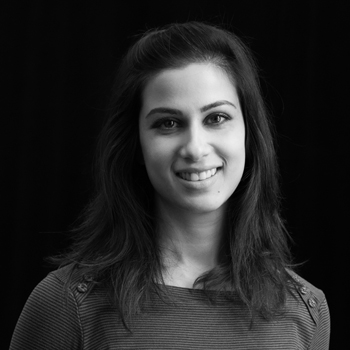 Anita is an award-winning actress raised in Port Moody, British Columbia with a degree in Theatre, English, and South Asian Languages from the University of British Columbia. Anita has also attended the Acting program at the National Theatre School of Canada and is a Dora Mavor Moore award nominated choreographer who has trained in kathak, bharata natyam and odissi classical Indian dance forms and blended these traditions with contemporary dance for over fifteen years. She featured in a supporting role Deepa Mehta's film adaptation of Salman Rushdie's Midnight's Children, which premiered at the Toronto International Film Festival in 2012 which has since played in theatres worldwide including the UK, India and the US. First seen in the CBC film Murder Unveiled, for which she was awarded Best Actress of the Asian Festival of First Films, Anita went on to star in other leading roles such as the CBC's Diverted, Republic of Doyle, and Gavin Crawford's Wild Wild West. She is a noted theatre actress who has been seen everywhere from the Stratford Shakespeare Festival and other reputed theatres across the country. In addition, she has worked with various social work conferences to blend theatre into advocacy and sensitivity training in both Toronto and Vancouver. Anita is also a playwright who was awarded the 2013 Governor General Protege Prize in playwriting under the mentorship of Governor General Lifetime Achievement Award winning playwright, John Murrell. Her most celebrated work, her one-woman show Fish Eyes, continues to tour nationally and abroad. Anita is the long-standing Playwright-in-Residence at Nightswimming where she recently completed and premiered new solo show works, Boys With Cars and Let Me Borrow That Top, which had their world premieres as part of the The Fish Eyes Trilogy Canadian tour last season. As well, Nightswimming helped develop and tour Anita's long-term development of her Bollywood musical about shadism, Same Same But Different, which premiered at Theatre Passe Muraille and Alberta Theatre Projects in early 2014 and was nominated for Betty Mitchell Awards in the categories of Outstanding New Play and Outstanding Lead Actress.
What you like to do when you aren't being a grad student
Watch old episodes of "The Golden Girls".
Website