Bio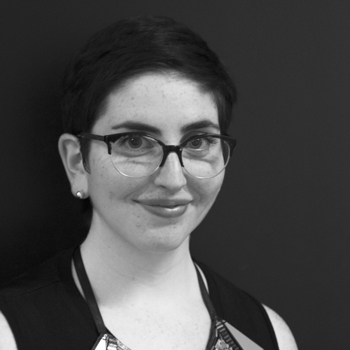 Becky is a creative arts facilitator, artist support worker, and emerging scholar currently pursuing her PhD student in York's Theatre and Performance Studies program. She holds a BA Honours in Drama and English from Queen's University and an MA in Theatre Studies from the University of British Columbia. Becky's research interests include: disability theatre, interdependence and care politics in performance, theatre for social change, performance ethnography, and imagining futures of disability through performance. Becky's dissertation will focus on autobiographical theatre creation by neurodiverse artists as a demonstration of self-advocacy and community activism.
What you like to do when you aren't being a grad student
When I am not being a grad student, I teach a multi-arts program for teens and adults with disabilities—it's a blast! I also enjoy baking (watch out GBBO!), knitting hats, and visiting different coffee shops around the city.