Bio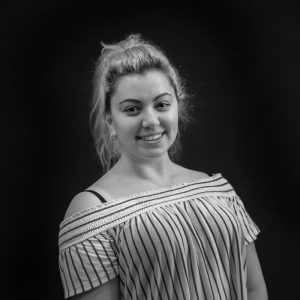 Celeste is an M.A. student from Toronto, returning to York where she also completed her B.A. in Theatre Studies with a specialization in Playwriting and New Play Dramaturgy. She has loved the art of performing since she was little and grew up singing, dancing, and acting. When she was in high school, she discovered her love of directing, playwriting, and design. Her research focuses on breaking stigmas through theatrical performance involving the cause and effects of mental disorders and male victimization of domestic violence.
What you like to do when you aren't being a grad student
In my spare time, I enjoy adding lots of movies and television series to my endless Netflix list that I never come around to watching. I love having the house to myself so I can sing as loud as I want without being interrupted or being told to lower my voice because "people are trying to sleep!" Of all my extra-curricular activities, cuddling with my cat is my favourite.