Bio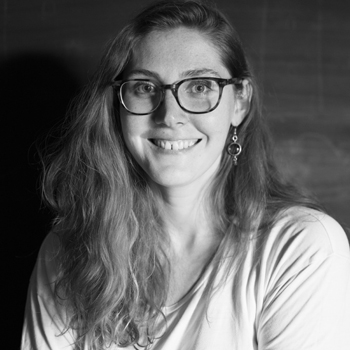 Chelsea is a director, dramaturg, producer, and theatre-making facilitator based in Toronto. She has worked and studied theatre and performance in Montreal, New York City, and Toronto. Recently returned to school for an MA in Theatre and Performance Studies at York University, Chelsea's research explores performing intergenerational trauma through practice-based research and collaborative creation. She aims to share lesser known stories by lesser known artists—specifically by and about women.
Select directing credits:
ASMRtist (Alma Matters/Pink Door Productions),
A Better Place (New Ideas Festival 2016),
Grapefruit (Theatre Hera Collective),
Salty Bachelors (Ryerson New Voices 2015),
The End of Civilization (as asst. Dir., Triple Bypass Productions),
This Is For You, Anna (Hart House 2014/15 Season),
Take It, Easy (Wrecking Ball 16),
Commencement: A work of fiction and musical of sorts (Toronto Fringe 2014),
This Is For You, Anna: A Spectacle of Revenge (UofT, Centre for Drama).
What you like to do when you aren't being a grad student
When I'm not face first in readings, I see a ton of theatre, take bike rides out of the the city, and attempt to train my wild kittens.