Bio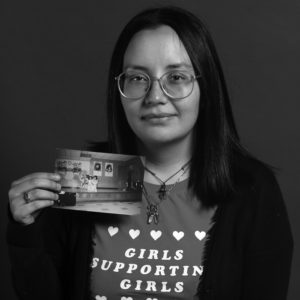 Danielle was born in El Salvador and grew up between Regina, Saskatchewan and San Salvador. She holds two bachelor's degrees, one in Psychology and one in Theatre Studies from the University of Regina. She completed a Master's degree in Theatre, Drama and Performance Studies from the University of Toronto. She is currently pursuing a PhD with a focus on traditional folkloric dancing performed by the Salvadoran diaspora in Canada.
What you like to do when you aren't being a grad student
When I'm not being a grad student, I like to go to shows, explore the city and try as many desserts as possible.