Bio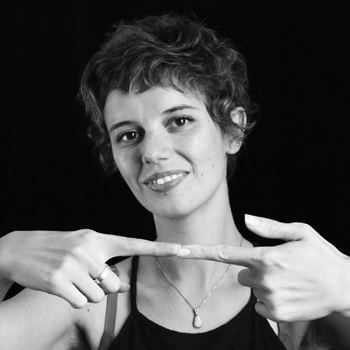 Em was born in Denver, grew up in Seattle, and moved to St Louis in 2004 to look for America. Em trained in theatre and performance with the Young Actor Institute in Seattle, the British-American Drama Academy in London and the Global Stilt Congress San Francisco, and studied sociology and anthropology at Saint Louis University. Her first career was in social work, where she specialized in working with people coming out of prison, seeking recovery from substance abuse, chronically homeless, and registered sex offenders. She served as the lead case manager for a collaboration with the Pulitzer Arts Foundation and Prison Performing Arts. She was the community engagement manager for a Theatre for Young Audiences, where her projects ranged from collaborations with members of the Negro League to transgender leaders in St Louis. She also moonlighted as an actor for a number of professional indie theatres. She is a co-founder of Glass Monsters experimental storytelling project, the founder and director of POW! Projects guerilla street theatre and performance installations, and the founder of the Fringe Festival in St Louis, which she produced for six years. Em's research interests focus on physical and symbolic placemaking of theatre, and the role of performance in supporting cultural identities and social cohesion.
What you like to do when you aren't being a grad student
Blues dancing, recreational stilt walking, and exploring.