Bio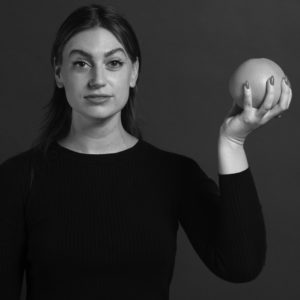 Jillian Groening is a dance artist and writer. She has been featured in choreographic works by Marie-Josée Chartier, Rachel Browne, Pablo Bronstein, Alexandra Winters, as well as Jolene Bailie and has performed in Winnipeg, Vancouver, and Toronto. Groening's art writing has been supported by The Dance Current, Dance International, and Young Lungs Dance Exchange. Groening holds a BA(Hons) in Dance from the School of Contemporary Dancers in affiliation with the University of Winnipeg and is currently pursuing a Masters in Theatre and Performance Studies from York University.
What you like to do when you aren't being a grad student
When I'm not a grad student you can find me dancing, swimming, bowling, or making pizza with my friends.