Bio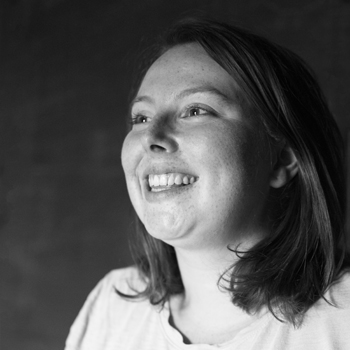 Kira is a queer, feminist, theatre artist whose work focuses on LGBTQ++ issues. She is an alumni of The Women's Room, an all-female playwriting unit facilitated by Sounderlust & Pat the Dog Theatre Creation. Recent writing credits include: The Queer Baby Project (Swelling with Pride: Queer Conception and Adoption Stories), Futch/Bemme (OutFest 2018, Gay Play Day), Under (HamilTEN Festival) and Under the Fire (in collaboration with Erika Reesor, Dark Crop Festival). Select acting credits include: Self in Queer Spawn (Heels on the Diving Board, Impact17, Queer on Stage: Hamilton Pride, Taps Untapped, Dark Day Monday), Mina in Letting Go (West End Theatre Festival), Mrs. Plumm in Uncommon Women and Others (Theatre Erindale), Hetty in Overtones (Beck Festival) and Juliet in Romeo and Juliet; Occupy Verona (Theatre Erindale). Upcoming show dates of Queer Spawn and other productions can be found on her website kirameyersguiden.weebly.com/.
What you like to do when you aren't being a grad student
When I'm not being a Grad student, I am an actor/ playwright who hangs out with my wife and three fur-babies.