Bio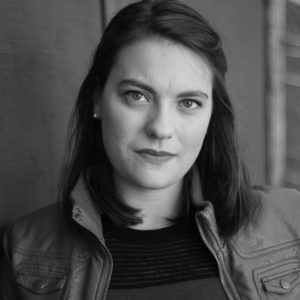 Born and raised in the state of Ohio, Margaret Hild has been involved in the theatre all her life. She saw her first production of MacBeth when she was 4, and by the time she was 5-and-a-half, her parents decided it was probably a good idea to let her get on stage before she climbed up there herself in the middle of a performance. She became the youngest member of Yellow Springs Kids Playhouse when she was 6 (usually only for kids 7-17) and performed in their outdoor amphitheatre for ten summers. When she was 18, Margaret and her parents emigrated to Canada and made their home in Newfoundland where Margaret attended Sir Wilfred Grenfell College (now Memorial University: Grenfell Campus) to earn her BFA in acting. During the summers in St. John's, Margaret performed with Shakespeare By The Sea Festival on the windswept Signal Hill and in Bannerman Park. Often fighting the wind to be heard, Margaret learned just how much power was available to her through the engagement with a fully supported instrument. Not only was there more power to access, but more emotion to match it. Since then, Margaret has developed a deep affection for the breath-voice relationship and all that it has to offer us as people and artists. Now chasing her MA in Performance Studies at York, Margaret hopes to dive deep into the effects of Service Industry work on performers, our tools, and how those effects in turn affect the quality of art being consumed by society which relies heavily on the Arts to provide social commentary and—at the bare minimum—remind us of what it is to be human.
What you like to do when you aren't being a grad student
When Margaret is not in Grad School, you can find her offering one-on-one voice coaching to actors and non-actors who want to get to know their voices better. She also enjoys lazy Saturday mornings with her partner, watching dogs in the park, and daydreaming about the ocean. You can also see Margaret on stage this November at Hart House Theatre performing in Portia's Julius Caesar by local playwright, actor, and director Kaitlyn Riordan.