Bio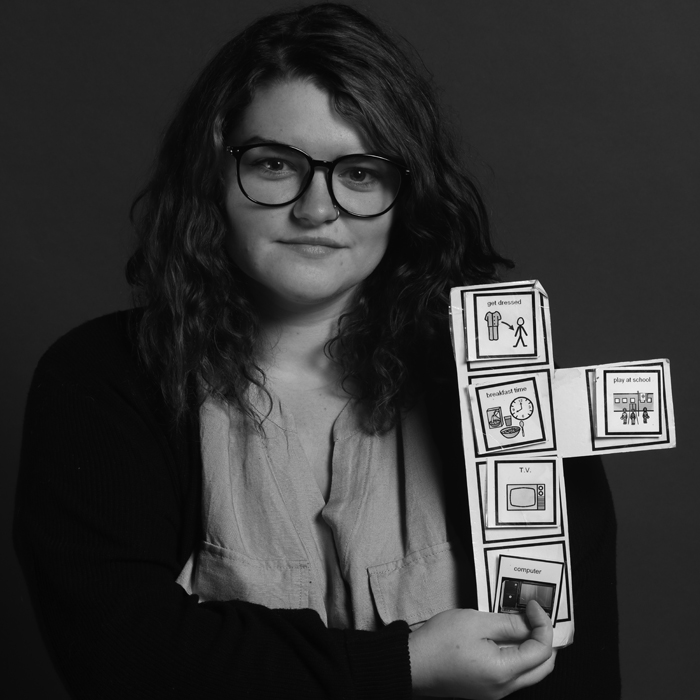 Mary Sword is an M.A. student with a passion for creating theatre in any sense; devising, writing, directing, performing, lighting design, and/or any other miss-en-scène design all hold special places in Mary's overall love of theatre creation. Inspired to combine this love of performance creation and her personal history with disability studies, Mary's research focuses on the portrayal of individuals with severe disabilities and their families. It is Mary's goal to write and create theatrical performances that can allow such individuals to see themselves portrayed on the stage in such a way that their often isolating lives can feel, if only for a moment, slightly less so.
What you like to do when you aren't being a grad student
An alum of Carleton University's English Literature Bachelor of Arts degree with a concentration in Drama Studies, much of Mary's academic training is housed in literature and creative writing. As such, when not in class as a graduate student, Mary can often be found writing. She is currently working on a manuscript revolving around the writings of her great-grandmother's experiences throughout the Second World War. If not writing, then Mary can be found in some way working within theatre, most commonly performing. A new Toronto resident, Mary has spent the past four years performing in productions with Sock 'n' Buskin Theatre Company, Ottawa's Youth Infringement, and The Ottawa Fringe Festival. She has also directed productions of The Elephant Man and The Hunchback of Notre Dame. Mary can be found, at any given moment, taking her very excitable 9-year-old dog, Ginny, for a walk.