Dissertation or MRP title:
Queer Performance in the Post-Millennial Scramble
Bio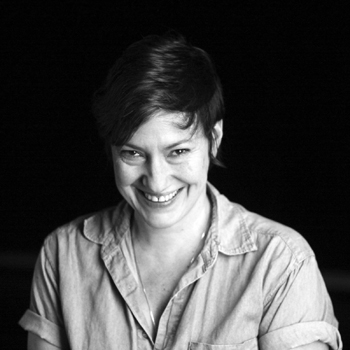 Moynan King is a Toronto based writer, director, performer and curator. Curating credits include: Director of Hysteria: A Festival of Women (2003 – 2009), Rhubarb! Festival Co-director (2003 – 2005), and founder and director Hardworkin' Homosexuals 1996 - present. She was an as Associate Artist at Buddies in Bad Times Theatre (2003 – 2009), artist in residence at Studio 303 in Montreal in 2009, and is currently a member of the Board of the Toronto Arts Council. As an actor she has more than forty professional film, theatre and Television credits. Moynan has acted as dramaturge and/or director for some of Canada's finest and most radical theatre artists including: d'bi young, RM Vaughan, Keith Cole, Nathalie Meisner, Nathalie Claude, Spy Dénommé Welch and Catherine Magowan, and Michael Greyeyes. Her solo and collaborative performance pieces have been presented across Canada and the US. In 2015 she will take trace (a collaboration with Tristan Whiston) on tour to Whitehorse, Dawson City, Regina, Yellowknife, and Montreal. Her research interests include Contemporary Women's Performance, Queer Theory, Queer Performance, Canadian Theatre and Performance, Women's Performance Histories, Performance Creation and Production, Tableau Vivant, and Performing Stillness.
What you like to do when you aren't being a grad student
Creating and directing performance. Daydreaming. Laughing.