Dissertation or MRP title:
Performing Charlatans: The Theatricality of Quacks, Spiritualists, Mediums and Psychics
Bio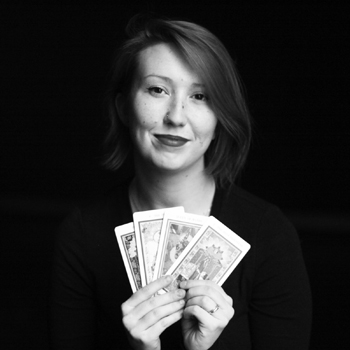 Paula John is a multi-disciplinary artist and scholar based in Toronto. She has been exhibiting her work (including photography, film, painting, printmaking, textiles, installation, and performance) since 2003. She holds a Bachelor of Fine Arts degree in Photography and, a Master of Fine Arts degree in Documentary Media from Ryerson University, and a Master of Arts degree in Communication and Culture from York University. Some of the themes explored in her work include, gender, sexuality, feminism, and performance. Paula is currently working towards a Ph.D. in Theatre and Performance Studies at York University.
What you like to do when you aren't being a grad student
I don't know if I ever really cease being a grad student, but in my spare time I like to read (for pleasure), make art, craft, garden, and spend time with my cats.
Website