Bio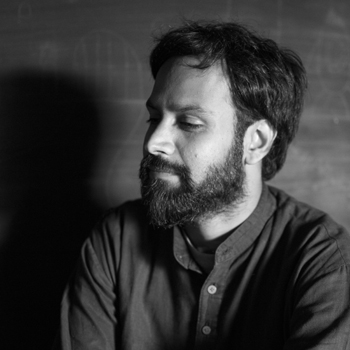 Rajat Nayyar is a filmmaker, anthropologist and a PhD student at the Department of Theatre, York University. His research interests are: everyday forms of resistance, verbal performative traditions, community archives, fiction and performance as a practice in producing collaborative audio-visual ethnography. Rajat is the founder of Espírito Kashi, a media project working on finding new embodied and critical ways of engaging with Intangible Heritage of rural India. His recent film, Kashi Labh, on the social aesthetics of dying in Kashi, India's holy city, continues to reach newer audiences, conferences, film festivals, as well as private institutions. The film facilitates an intimate space for discussing dying, death and end-of-life care.
What you like to do when you aren't being a grad student
Cine-mon, Cine-tu, Cine-wed.....
Some of my paintings, poetry, cooking recipes and stories from spiritual adventures are on my blog.