Dissertation or MRP title:
Between Letter and Spirit: the Ontology of Jewish Performance
Bio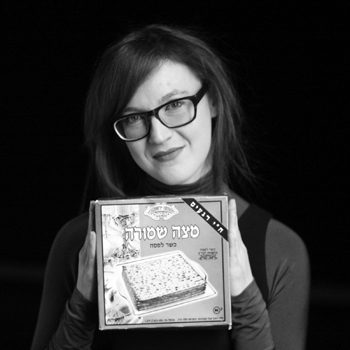 Shira is entering her sixth year of doctoral research in the department of Theatre and Performance Studies at York University. After completing her undergraduate degree in 2007 with a specialization in collective creation, Shira lived in Jerusalem for six months and studied in an orthodox seminary for women. Upon her return she began her M.A. in Jewish performance, which she completed in 2009. Shira works in ethnography, dramaturgy, consulting, and new play development. Her area of research is performing Jewishness and sexuality and her dissertation is entitled, "Between Letter and Spirit: the Ontology of Jewish Performance."
What you like to do when you aren't being a grad student
Shira is also an indoor cycling instructor and is often on the bike and practicing plank. Outside the studio, she organizes multiple study groups in the orthodox Jewish community in Toronto of which she is a part, and cherishes time with her family including her ten nieces and nephews.